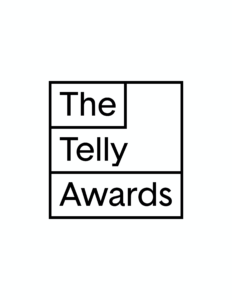 RackTop Systems, the pioneer of CyberConverged™ data security, a new market that fuses data storage with advanced security and compliance into a single platform, today announced it has been named a winner of a 2020 Telly Award. The videos in the It's Your Data series put a playful spin on otherwise complex cyber concerns that businesses face today. It's Your Data won silver in the Online Commercials: Business-to-Business Campaign category. RackTop worked with Shine Creative in Baltimore to produce the campaign. 
New York, NY (May 21, 2019) – Marking its 40th anniversary as the world's largest honor for video and television content across all screens, The Telly Awards announced this year's winners, including animated, environmentally-conscious standouts like Passion Pictures & CNN's "There's a Rang-Tan in my Bedroom", live streaming favorite DC Entertainment's "DC Daily Live with Kevin Smith", Netflix's drag show music video of Dolly Parton's legendary "Jolene" and CBS Interactive's viral juggernaut for "The Late Late Show with James Corden: The Biggest Baby Shark Ever" starring a crooning Josh Groban and Sophie Turner. A resurgence of documentary filmmaking also prompted top honors for a diverse range of companies: ESPN, AETN, AJ+, HBO Latin America, and PBS. 
Founded in 1979, the Telly Awards honors video and television made for all screens and is judged by The Telly Award Judging Council; a group of leading video and television experts from some of the most prestigious companies in entertainment, publishing, advertising, and emerging technology. 
In Online and Social Video, publishers made their mark with Wired, Vogue, Vanity Fair and Bon Appétit all being recognized. Additionally, Verizon Media earned 4 golds for their in-depth online video profiles "This Tattoo Artist Has Been Inking for 46 Years", "Anthony Mancinelli: The World's Oldest Barber" and webseries "Real Life Love". 
View all of the winners of the 40th Annual Telly Awards winners at www.tellyawards.com/winners.
RackTop has also won in the Addy's, Hermes, and Communicator awards programs.  
About The Telly Awards
The Telly Awards is the premier award honoring video and television across all screens. Established in 1979, The Telly Awards receives over 12,000 entries from all 50 states and 5 continents. Entrants are judged by The Telly Awards Judging Council—an industry body of over 200 leading experts including advertising agencies, production companies, and major television networks, reflective of the multi-screen industry The Telly Awards celebrates. Partners of The Telly Awards include NAB, StudioDaily, Stash Magazine, Storyhunter, ProductionHub, VR/AR Association, The Wrap and Digiday.