What is Cyberstorage?
The term Cyberstorage represents new storage and data protection technologies that are designed to actively defend unstructured data from modern cyber attacks.
Exploring Cyberstorage
01. Gartner Defines Emerging Cyberstorage Market in 2021
The new category recognizes the importance of active defense against cyber attacks on unstructured data.
02. What is Cyberstorage? A Proactive Approach to Storage Security
Security is no longer an afterthought in storage systems – it's essential. And proactive defense is the gold standard.
03. Tech Field Day Cyberstorage Sessions, 2022
Presented at Storage and Security Field Days, the sessions detail why cyberstorage is critical when building a cyber-resilient architecture.
Why now?
Limiting or blocking an attack is always better than recovering from one.
Ransomware risks continue to rise, and the cost of data breaches extend beyond the immediate recovery expenses, lost revenue due to downtime, fines, and damages to reputation. Corporations now face impending regulations with immediate breach reporting requirements.  
Full recovery from backups and snapshots is not always possible. But why? 
Most solutions can't restore to the moments just before the attack

 

Most solutions can't identify which files or accounts were affected

 

Restoring from data backups c

an be time-consuming and unreliable

 
Learn how to differentiate Cyberstorage products and capabilities
What makes RackTop's solution different?
BrickStor SP enables organizations to store and protect enterprise data anywhere – at the edge, core, or cloud
BrickStor SP is the only end-to-end Cyberstorage solution with active security to detect and stop live ransomware attacks, insider threats, and data breaches and extortion attempts in real-time. The software allows users to instantly recover files that have been affected by data breaches and provides audit-ready compliance reports.  
It's the first and only Cyberstorage solution available as a turnkey NAS as well as a vendor neutral solution that customers can deploy via SAN Gateway or virtual appliance.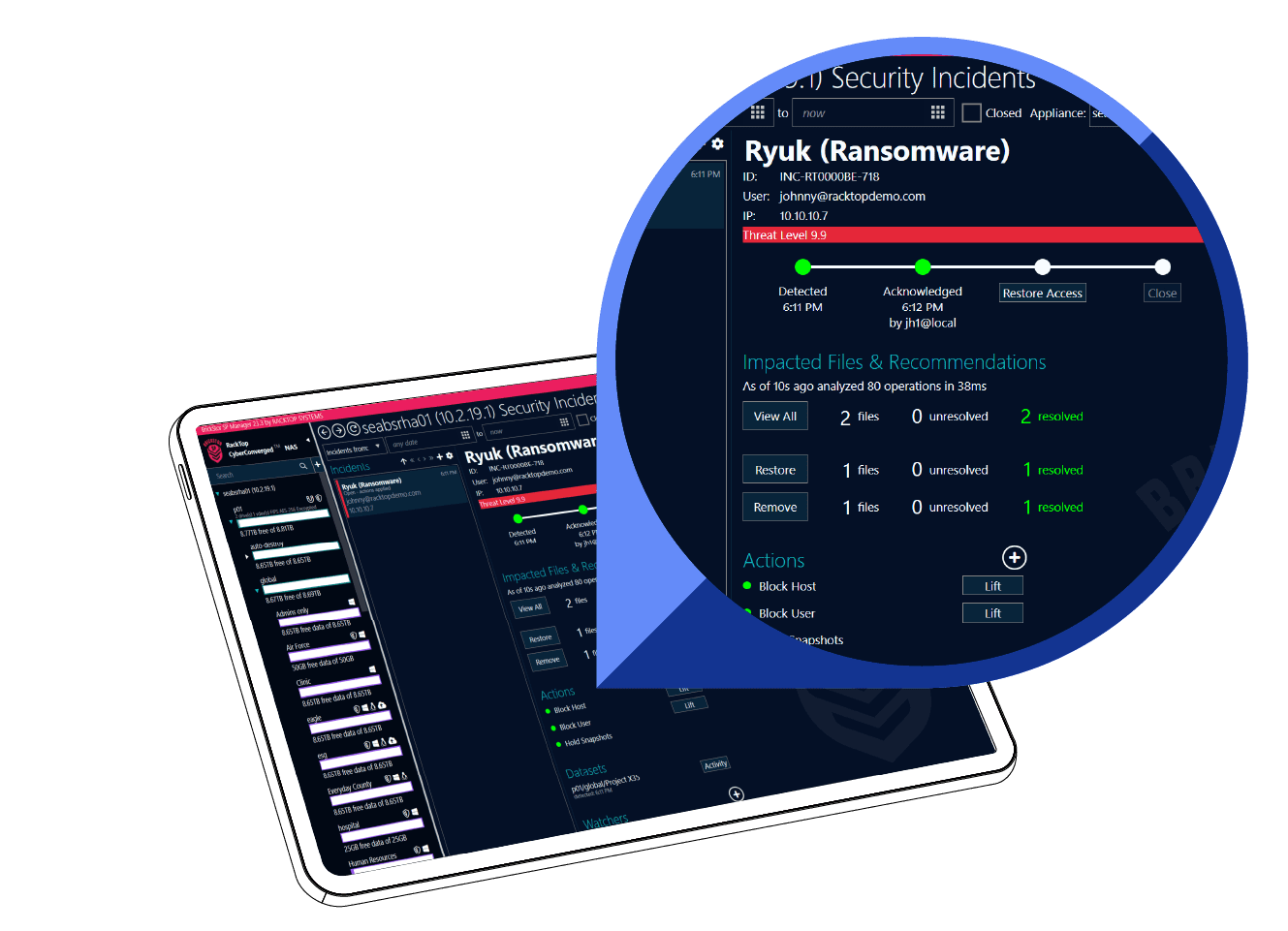 BrickStor SP Addresses All 3 Phases of a Cyberattack
BrickStor SP embeds the full NIST Cybersecurity Framework into its Cyberstorage platform to defend data before, during and after a security incident. This type of proactive defense strategy minimizes risk and damages from an attack.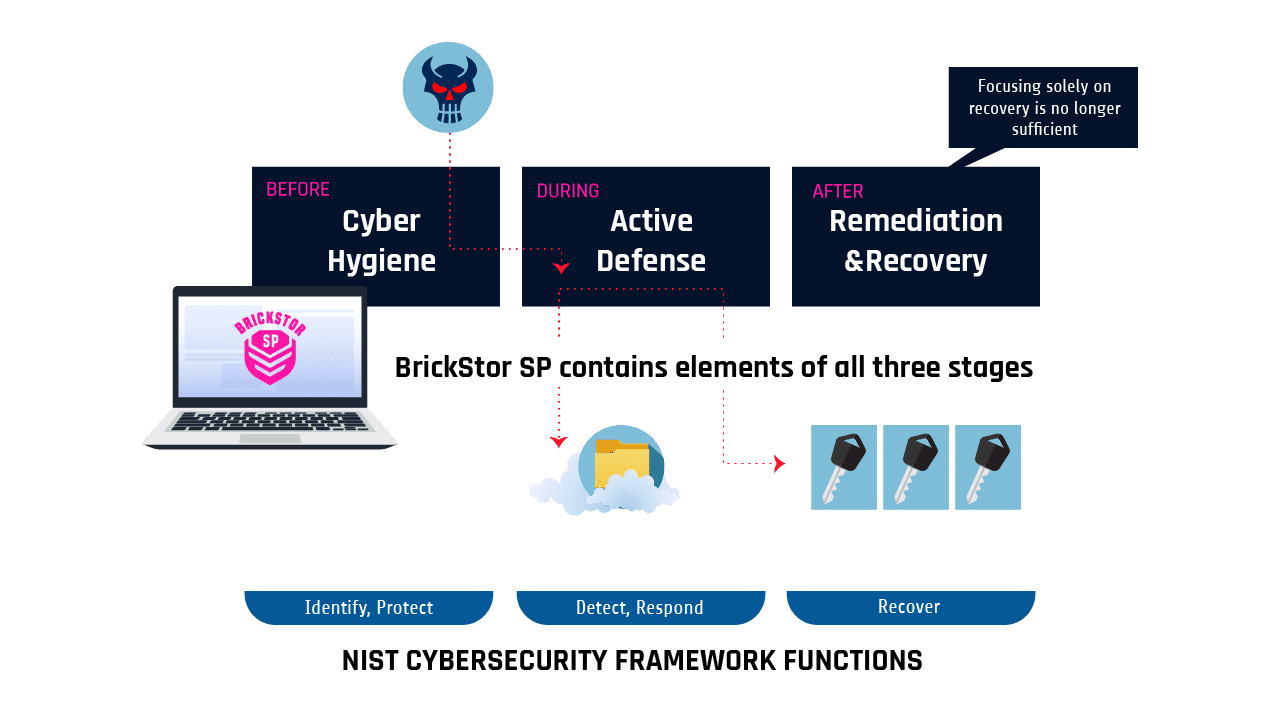 DEPLOYMENT
Request a complimentary Cyberstorage evaluation to determine which deployment type is right for you
RackTop is the only vendor capable of deploying Cyberstorage any way you want it.
Software based
Dedicated appliance
Fully integrated with data storage