Defend Your Data with Cyberstorage from Seagate and RackTop
A turnkey secure NAS solution to actively defend your data against insider threats, ransomware, and cyberattacks.
Proactive Defense Against Cyber Threats
The Challenge
Organizations are becoming increasingly aware of their vulnerability to ransomware attacks due to the aggressive growth in highly visible and operationally disruptive assaults. Because modern ransomware attacks now include data theft—which often leads to extortion—it's critical to detect any data breach at its earliest stage to stop it before major damage is done. Regulatory controls and rising cyber insurance premiums are forcing organizations to accelerate the adoption of advanced security technology to protect data assets. Considering the lasting negative financial and reputational impacts of a data breach, organizations need to act now to protect their data, reputation, and bottom line.
The Solution
Cyberstorage, a new class of unstructured data storage with active security protections designed to stop modern threats, is an effective answer to this complex problem.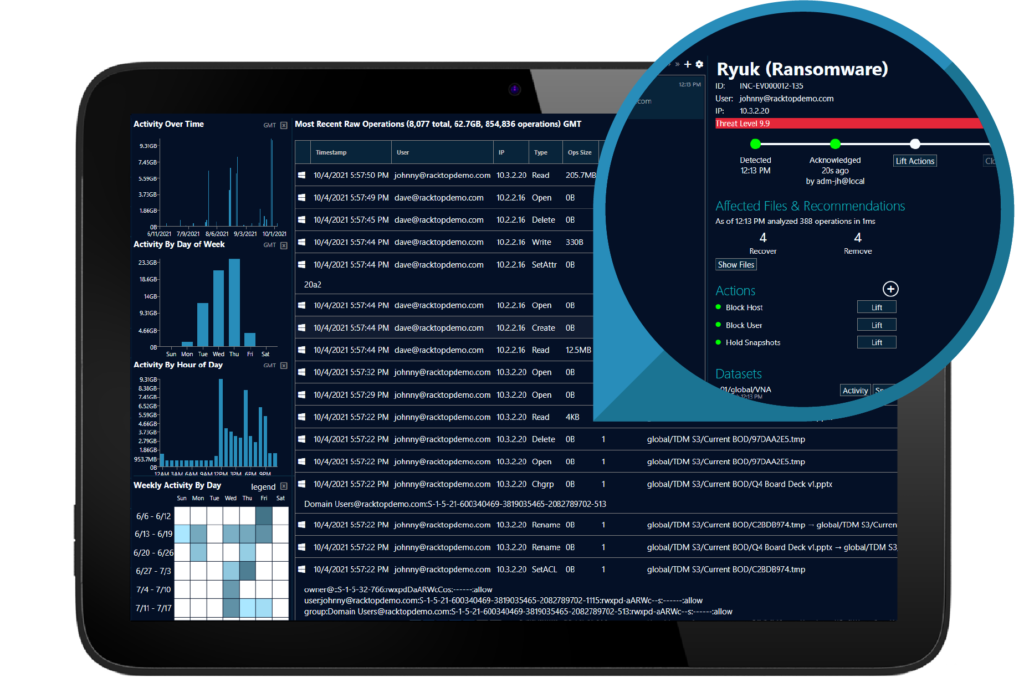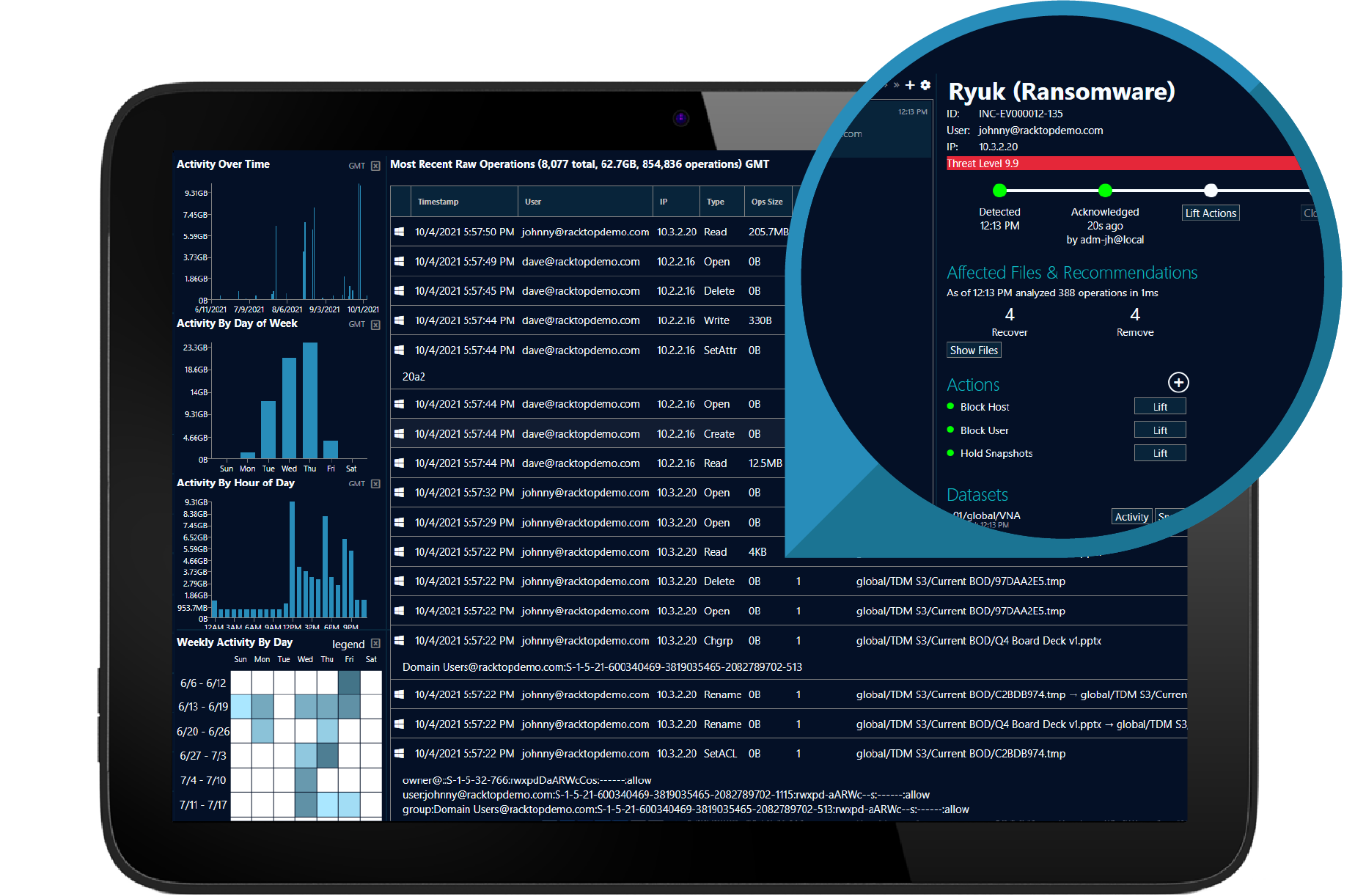 Features & Benefits
Stop ransomware attacks in under a second

 

Prevent data breaches and double extortion attacks

 

Agentless user behavior auditing analytics

 

Integrated compliance reporting

 

FIPS encryption for data-at-rest

 
Supports
Exos® E JBOD

 

Exos X Fibre Channel and iSCSI SANs

 

Exos® CORVAULT self-healing block storage system
RackTop Systems Collaborates with Seagate to Provide a Turnkey Solution for Active Defense Against Ransomware and Insider Threats
"Seagate is excited to collaborate with RackTop Systems by providing enterprise storage systems and Lyve Cloud services to enable its innovative BrickStor SP cyberstorage platform."
Solution Brief: Data Storage with Security
A Turnkey Solution to Manage and Actively Defend Data
Key Benefits
- A turnkey storage solution with data-centric, zero trust architecture
- Active data storage protection
- Improved business operations
- Strong defense against insider threats, ransomware, and cyberattacks