Cyberstorage with IBM and RackTop
Pair IBM FlashSystem offerings with BrickStor SP to stop cyber threats in real-time
Virtual and SAN gateway deployments
BrickStor SP: Cyberstorage for IBM



Data-Centric Zero Trust Architecture Solutions for IBM FlashSystem Deployments




RackTop's software defined Cyberstorage solution, BrickStor SP, is a secure NAS platform for unstructured data enabling any organization to implement a data-centric zero trust architecture.

Leading IT analysts say traditional network-attached storage (NAS), scale-out file systems, and backup solutions provide inadequate protection from modern ransomware, malicious insiders, and data theft. A Cyberstorage solution built by RackTop for IBM not only provides unified block and file services but also detects and prevents attacks on your sensitive data before it impacts your business. No matter the workload, your data is safe without sacrificing performance, security, or compliance.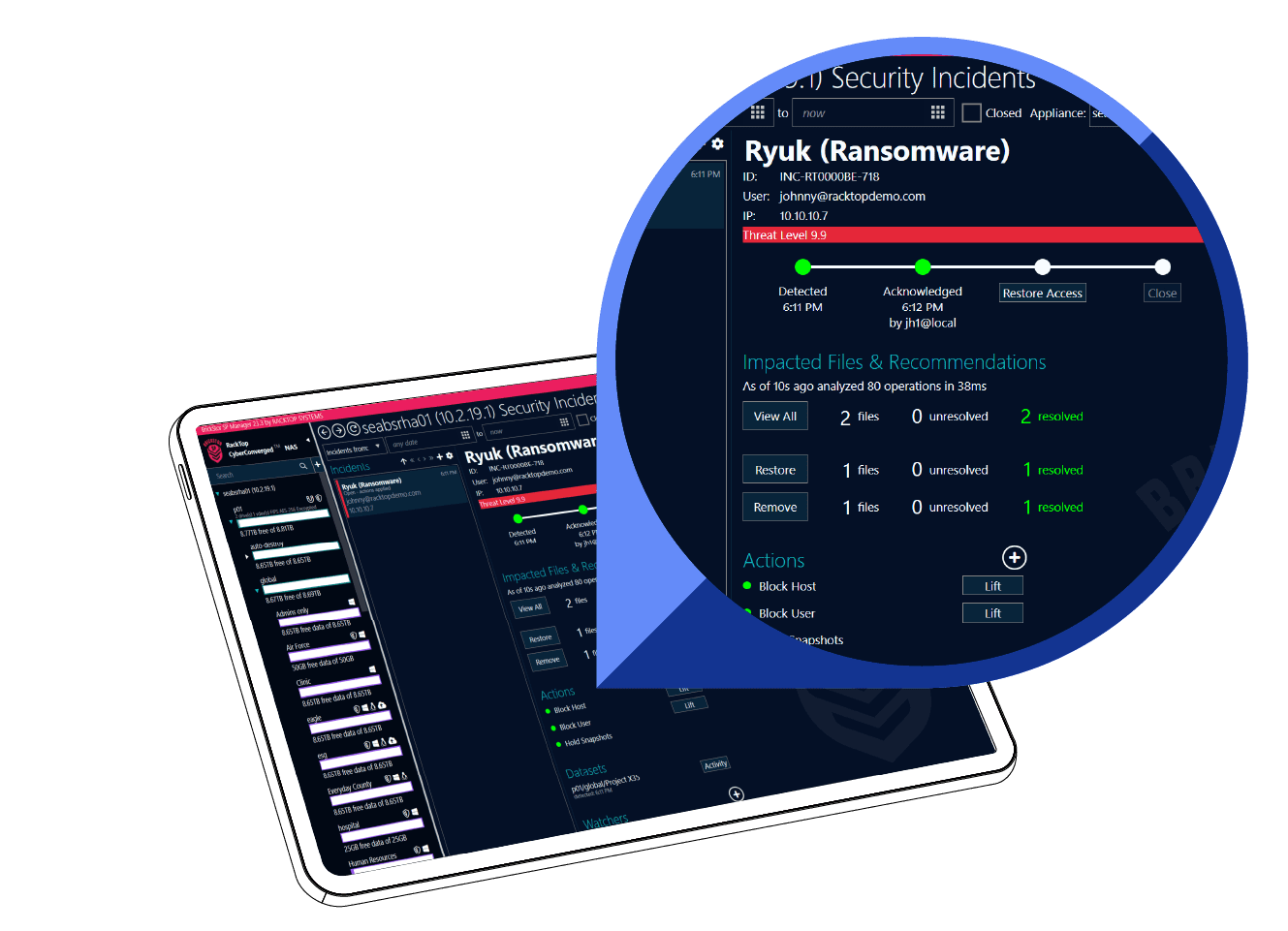 FlashSystem Cyberstorage Architecture
Explore the benefits of leveraging BrickStor SP and IBM FlashSystems to stop cyber attacks and threats.
SAN Gateway Deployment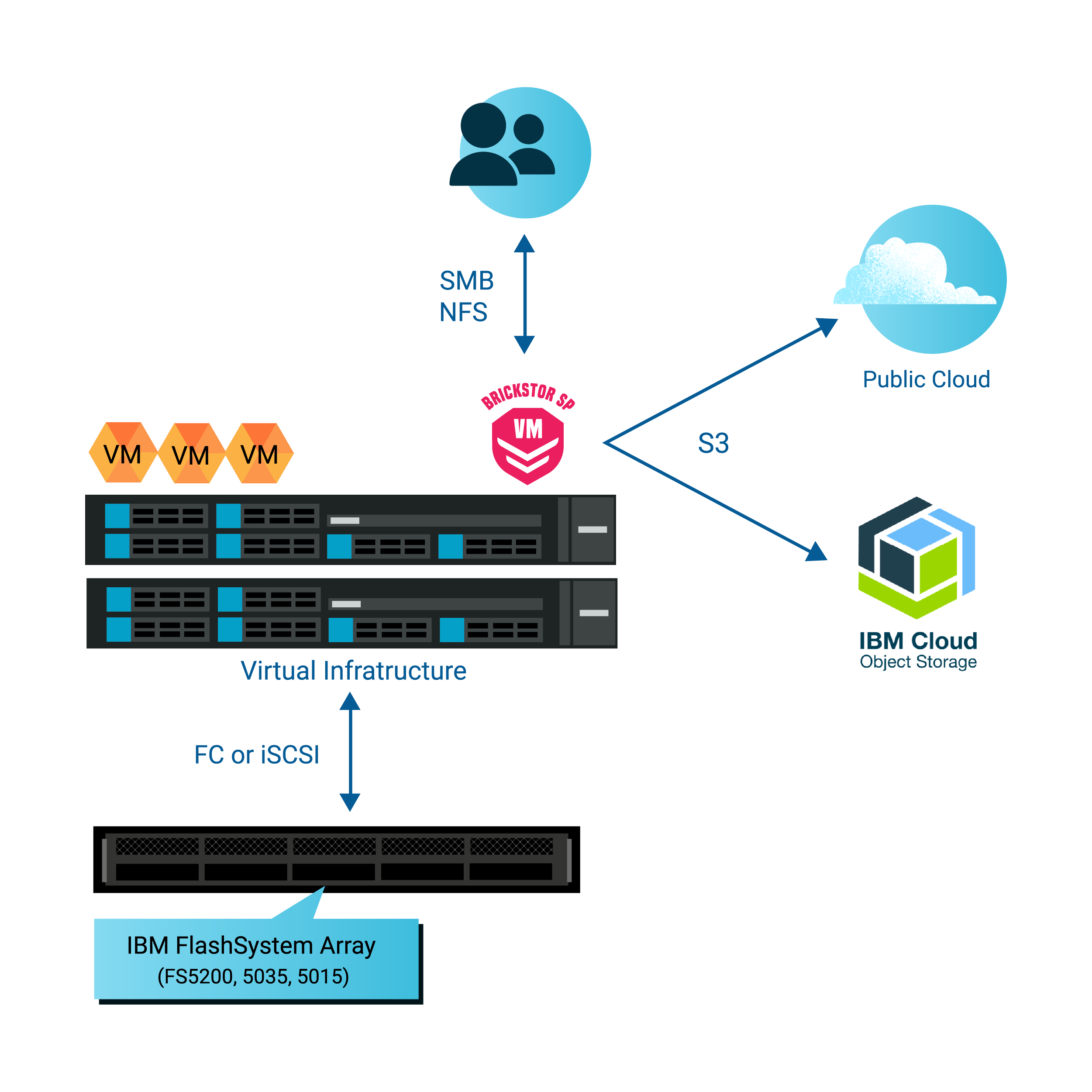 Virtual Deployment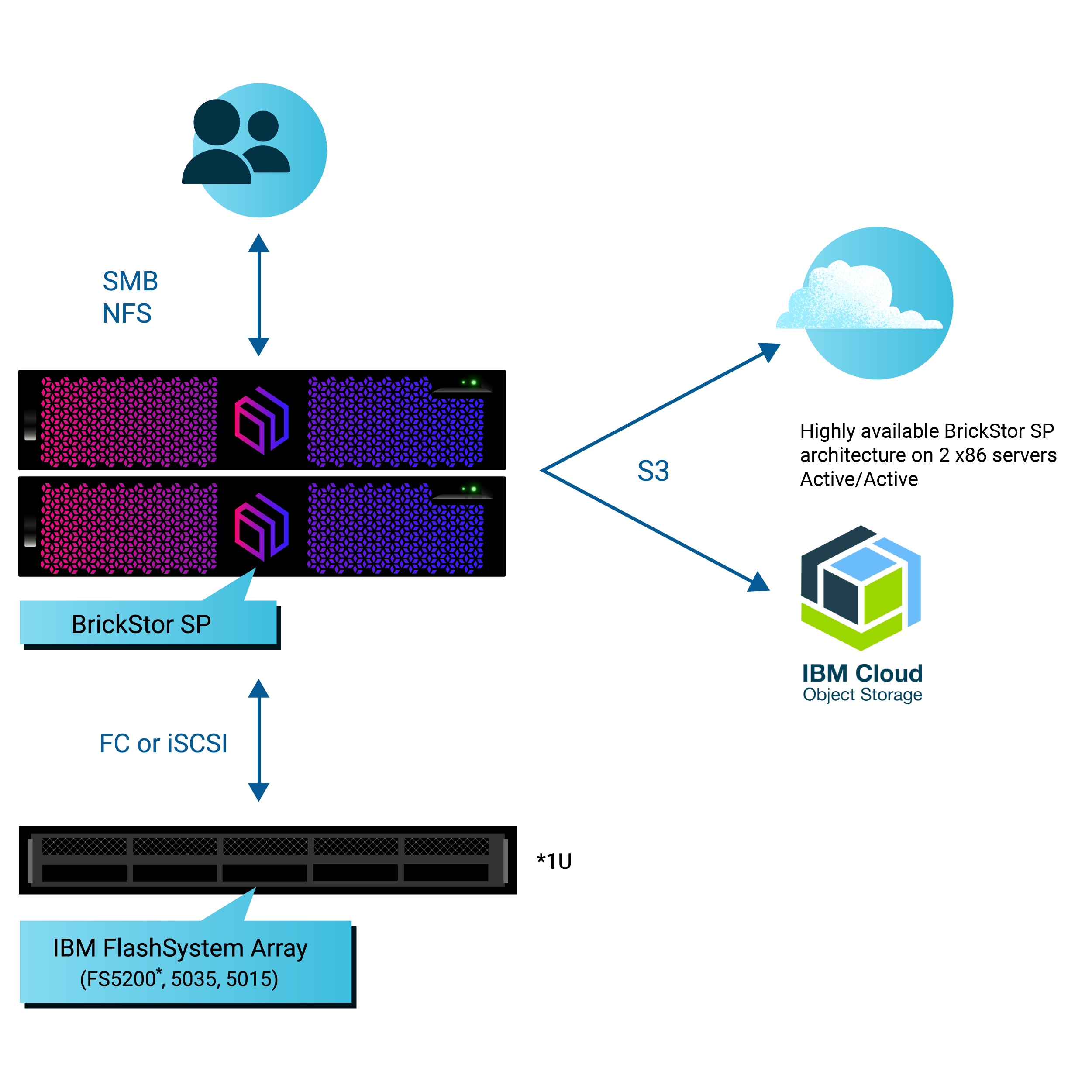 BrickStor SP: Features and Benefits
Data-centric zero trust architecture
Software defined storage security
Ransomware prevention with rapid remediation
Stops insider threats and data theft
Alert and stop unusual file access activity
Advanced user behavior auditing and analysis
Compliance-ready (SOX, NIST, RMF, HIPAA)
Encryption and key management
Integrates with SIEMs, SOARs and 3rd party APIs
Automatic incident reporting
End-to-end data integrity
Immutable snapshots and data copies
Hybrid cloud storage capabilities