Cyberstorage for Nutanix
RackTop's best-in-class BrickStor Security Platform is now available as a secure file server for Nutanix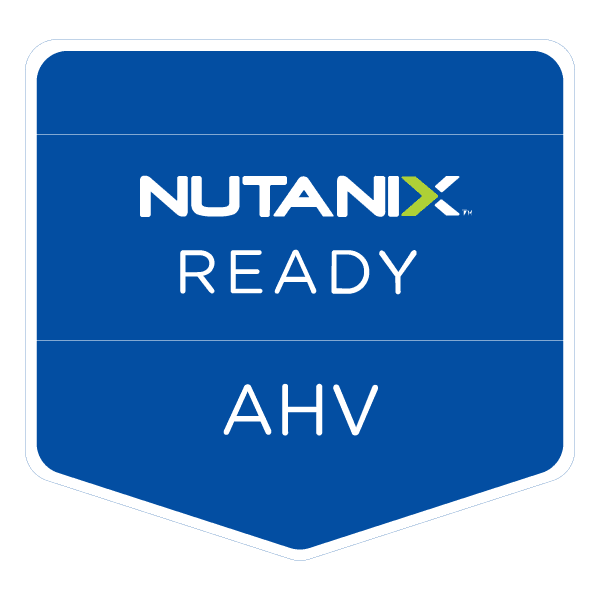 BrickStor SP: Hyperconverged Architectures
Active Defense Against Cyber Threats
RackTop's best-in-class BrickStor Security Platform (SP) is a file server solution that employs a data-centric zero trust architecture that empowers the public and private sector to actively defend their sensitive unstructured data from the escalating presence of ransomware, insider threats, and nation state-sponsored cyberattacks. 
BrickStor SP builds upon the native security within Nutanix AHV to provide a dynamic, robust file solution that actively protects NFS and SMB file shares. Deploy BrickStor SP as a virtual machine on any Nutanix cluster to efficiently store and protect data. BrickStor SP supports the latest file protocol versions, offers space efficient storage, encryption at rest, and immutable snapshots. Integrated user behavior auditing and analytics give real time visibility into how data is being accessed and by who.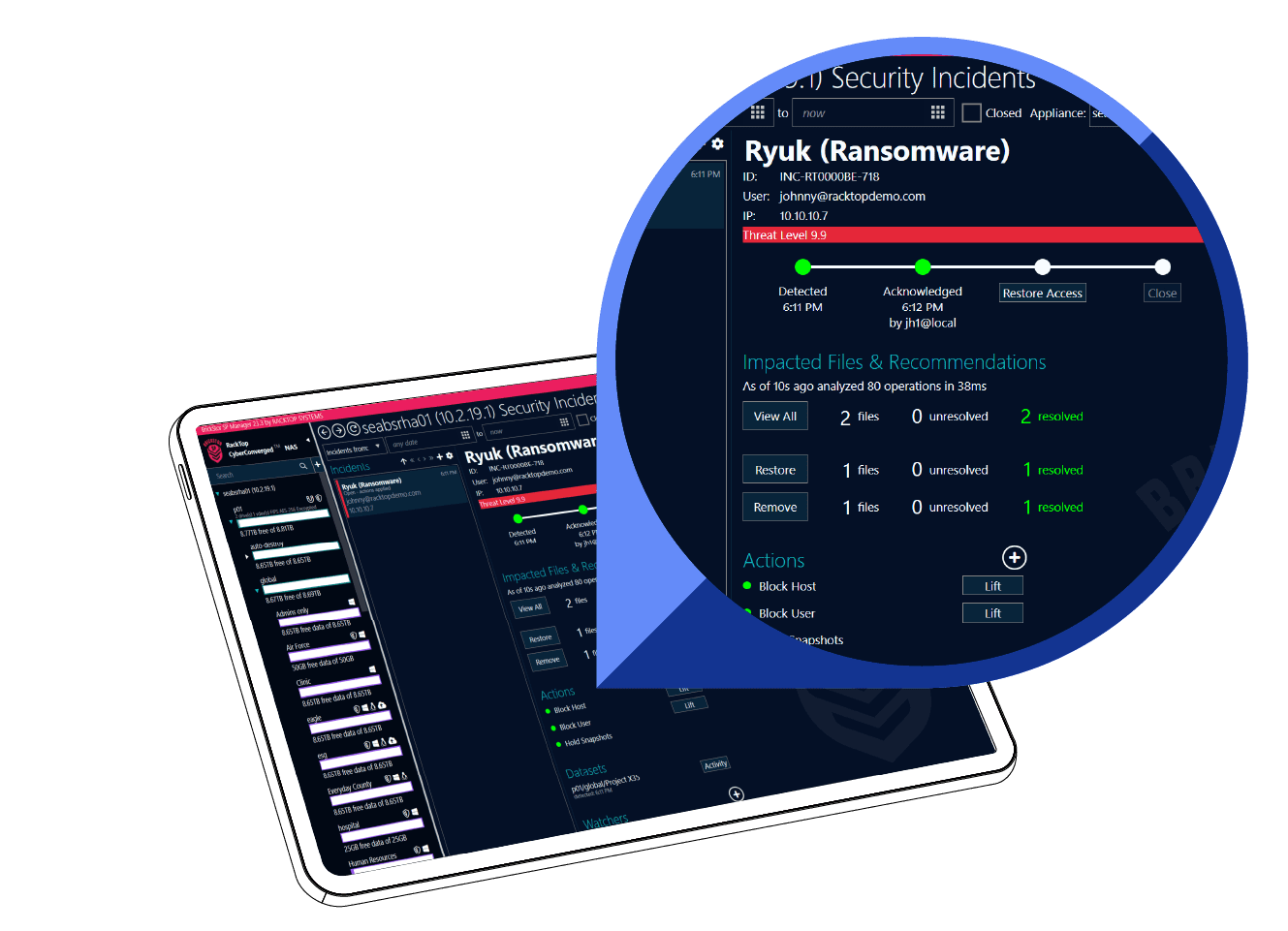 Benefits to End Users
Resource efficient Cyberstorage solution that provides immediate protection for data against any type of attack including insider threats, advanced persistent threats, and ransomware

Factory-applied security best practices with active defense to block and stop attacks against data as soon as they begin

Latest generation zero trust data architecture enables performance without sacrificing security or compliance

 

Designed to be operated by an IT generalist so any organization can protect their data as if it were a national secret
Validated Solution
BrickStor

 SP 

BrickStorOS

 23.2.0.54

 
About Nutanix
Nutanix Ready identifies recommended applications and solutions that are trusted to enhance the Nutanix delivery infrastructure. All products featured in Nutanix Ready have completed verification testing, thereby providing confidence in joint solution compatibility. Leveraging its industry leading alliances and partner ecosystem, Nutanix Ready showcases select trusted solutions designed to meet a variety of business needs. Nutanix Ready demonstrates current mutual product compatibility, continued industry relationships, and interoperability. 
SOLUTION BRIEF
Nutanix and RackTop Cyberstorage Solution for File Data
How to prevent ransomware and data exfiltration, not just recover from a data attack.