It's Your Data Video Campaign Wins Silver ADDY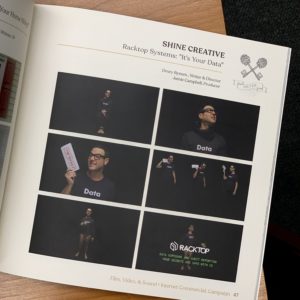 RackTop Systems, the pioneer of CyberConverged™ data security, announced that it's internet commercial campaign, "It's Your Data," has been named a winner at the 46th Annual American Advertising Awards Show (the ADDYs), presented by the American Federation of Baltimore (AAFB). The campaign was produced and directed by Shine Creative and humanized the concept of Data, while making our clients' pain points humorous and relatable to all audiences.
Visit AAFB's website for a complete list of this year's winners. & read about our campaign on Shine's website.