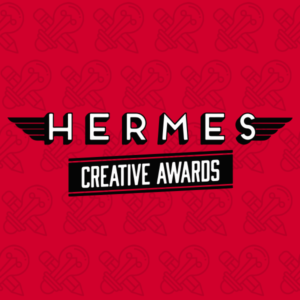 RackTop Systems, the pioneer of CyberConverged™ data security, a new market that fuses data storage with advanced security and compliance into a single platform, today announced it has been named a winner of three 2020 Platinum Hermes Creative Awards. The videos in RackTop's It's Your Data campaign demonstrate complex cyber problems that many of businesses face in a simple way. RackTop won platinum in the Digital Ad Campaign, Video Ad and Marketing Product categories. RackTop worked with Shine Creative in Baltimore to produce the campaign.  
Hermes Creative Awards is an international competition for creative professionals involved in the concept, writing, and design of traditional and emerging media. Hermes Creative Awards recognizes outstanding work in the industry while promoting the philanthropic nature of marketing and communication professionals. 
The Hermes Creative Awards is administered by the Association of Marketing and Communication Professionals (AMCP). The international organization consists of several thousand marketing, communication, advertising, public relations, digital media production, and freelance professionals. AMCP oversees awards and recognition programs, provides judges, and awards outstanding achievement and service to the profession. For more information, visit www.amcpros.com  
About RackTop Systems
RackTop Systems is the pioneer of CyberConvergedTM data security, a new market that fuses data storage with advanced security and compliance into a single platform. Its high-performance Network-Attached Storage (NAS) platform with embedded security, compliance and encryption empowers both government and commercial organizations by protecting data where it resides without the cost, complexity and security vulnerabilities of traditional bolt-on software solutions. Headquartered in Fulton, Md., RackTop was founded in 2010 by veterans of the U.S. intelligence community who have been solving the most complex data and security problems for more than two decades. RackTop's technology has been deployed at numerous organizations in a variety of industries worldwide, including government/DoD/public sector, media/advertising and entertainment, financial services, health care, higher education and life sciences.