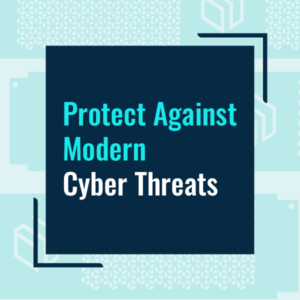 Cyberattacks have been in the news on a constant basis over the past few years, and the risks continue to mount. From the increase in high-profile ransomware attacks to state-sponsored hacks, any company in any industry can be the target. Cybercriminals are more sophisticated than ever before and are consistently finding new gateways into company networks, exploiting weaknesses organizations may not be aware of.
The consequences are already devastating beyond the cost of paying ransom. Severe revenue losses and long-term reputational damage are common, all while fighting to avoid significant business disruptions. The risks for companies that experience cyberattacks may grow even more damaging with proposed regulatory changes.
New cybersecurity laws and proposed rules raise pressure on enterprises
The U.S. Senate recently passed a bill including broad cybersecurity provisions that would require critical infrastructure operators to report data breaches and ransomware payments within 72 hours of the incident. If organizations make a ransomware payment, they must report it to the Cybersecurity and Infrastructure Security Agency within 24 hours. The proposed legislation would apply to 16 sectors, including health, food, transportation and energy, that deliver critical services.
The mandatory reporting requirement is intended to give U.S. regulators clearer insight into cyber incidents. The FBI estimated it had visibility into only one-quarter of cyberattacks, creating a lack of knowledge about how data breaches happen, tactics cybercriminals use, and which industries are most vulnerable that spans across multiple government agencies.
In addition, the Securities and Exchange Commission proposed an amendment to its rules that would require publicly traded companies to disclose data breaches within four days of their occurrence. The new rule would aim to increase the financial markets' resilience to digital threats and better inform investors about firms' risk management strategies and governance. If the proposed amendment goes into effect, it will also require periodic reporting for updates on former cybersecurity incidents, reporting about companies' procedures to manage online risks and management's expertise in cybersecurity risk mitigation.
Many publicly traded organizations voluntarily offer cybersecurity disclosures to their investors. While it's currently unclear how SEC regulators will define incidents, the potential amendment highlights the growing importance of cybersecurity across industries. Increased reporting requirements would make recovery from data breaches more complex for companies and add to compliance challenges.
Preventing cyberattacks with innovative data storage solutions
The risks of cybersecurity incidents are not going to disappear any time soon, especially with experts predicting heightened threats from Russian hackers in response to U.S. sanctions. U.S. companies have substantial vulnerabilities that Russian cybercriminals have been exploiting for years, including the Colonial Pipeline, JBS Foods and SolarWinds attacks.
Considering data storage and data security separately is fraught because hackers will continue to find weak spots to exploit and enter networks. Traditional network-attached storage platforms are inadequate to identify and detect threats, protect against attacks and recover from ransomware. Juggling between different systems can leave more doors open for hackers to enter. In the near future, a growing number of enterprises will need data storage products with integrated ransomware defense to better guard against attacks.
Cyberstorage is unique compared to other platforms because it actively scans for vulnerabilities, is equipped with detailed logging and immutable snapshots, and offers smart recovery and immediately detects any anomalies. It also automates compliance, so companies are better prepared for regulatory developments. The current threat landscape is complex and constantly shifting, and cyberstorage gives enterprises a unified, proactive solution to their data management challenges.
With the pace of evolution of cyber threats, organizations can't rely on outdated, disjointed cybersecurity platforms that aren't effective at securing data against current ransomware attacks. In addition to fending off hacks, new regulatory developments with increased reporting requirements will challenge existing compliance procedures. By choosing a solution whose data security features are aligned with the NIST Risk Management Framework and CISA Zero Trust Maturity Model organizations can ensure they are ready for any proposed cybersecurity legislation.
To learn more about how cyberstorage can protect your company from ransomware attacks and streamline compliance, contact RackTop today.