This summer RackTop welcomes two new interns to our Maple Lawn office.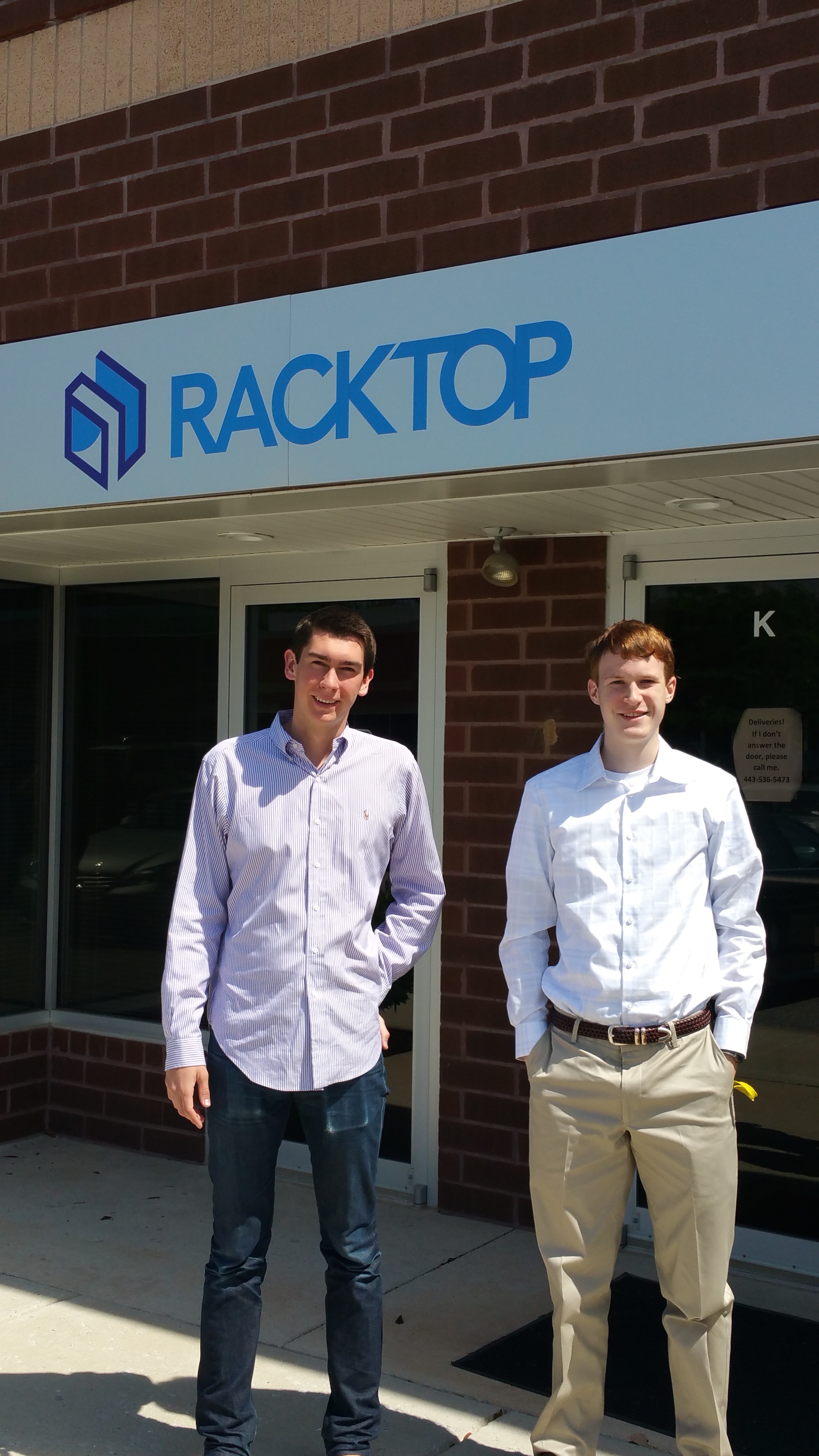 Alex Moon (on left) just completed his first year working toward a double major in math and economics at Cornell University. Alex is a life-long Howard County resident and graduated from Wilde Lake High School in Columbia.
Ben Waida (on right) just finished his first year at Georgia Tech, where he is majoring in Electrical Engineering. Ben is a Maryland resident and graduated from The Science and Mathematics Academy at Aberdeen High School.
Alex and Ben were both pleased to find an internship where they would get relevant professional work experience that would enhance their academic future. Since they started two weeks ago, they have been busy testing the new website, myRack Manager and our BrickStor OS.
We continue to be impressed by them. For more information about RackTop internships, visit the careers page.