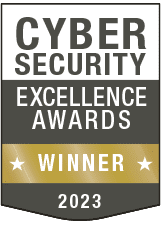 RackTop Systems, a leading and innovative provider of Cyberstorage, today announced it has been awarded four 2023 Cybersecurity Excellence Awards. RackTop was recognized for its cybersecurity product, the BrickStor Security Platform (SP), with a Silver Award for Unstructured Data Security, as well as three Gold Awards for Cyberstorage, Ransomware Protection and Security Platform. 
BrickStor SP is a proactive ransomware defense solution that stops cyber attacks instantly. It's the first end-to-end Cyberstorage solution with active security to detect and stop cyber threats in real-time. The platform minimizes the risk organizations face from modern cyber threats by actively defending valuable and sensitive unstructured data from data breaches, insider threats, ransomware attacks and extortionware attempts.   
"We congratulate RackTop Systems for their recognition as a multi-award winner for Cybersecurity Products and Services in the categories of Cyberstorage, Ransomware Protection, Security Platform, and Unstructured Data Security of the 2023 Cybersecurity Excellence Awards," said Holger Schulze, CEO of Cybersecurity Insiders and founder of the 600,000-member Information Security Community on LinkedIn, which organizes the 8th annual Cybersecurity Excellence Awards. "With over 800 entries in more than 300 award categories, the 2023 Cybersecurity Excellence Awards program is highly competitive. All winners reflect the very best in innovation and excellence in defending against today's evolving cybersecurity threats." 
RackTop was also recognized by the Cybersecurity Excellence Awards program in 2022 and 2020.