Prestigious International Awards Program Recognizes Outstanding Information Security Products and Companies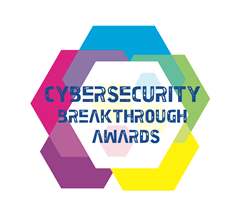 LOS ANGELES, Calif., Oct. 11, 2022 – CyberSecurity Breakthrough, a leading independent market intelligence organization that recognizes the top companies, technologies and products in the global information security market, today announced that RackTop Systems, a leading and innovative provider of data storage solutions which actively defend against ransomware and insider threats, has been named the winner of the "Data Security Innovation of the Year" award in the 6th annual CyberSecurity Breakthrough Awards program. The 2022 CyberSecurity Breakthrough Award recognized RackTop Systems' BrickStor Security Platform.
The BrickStor Security Platform (SP) is a cyberstorage technology with active defense, fortified with advanced security and compliance features. BrickStor SP is the first storage solution to provide active protections for unstructured data during all three phases of a cyber attack: before (cyber hygiene), during (active defense), and after (remediation and recovery). Additionally, BrickStor meets all five functional areas of the NIST Cybersecurity Framework enabling organizations to identify, protect, detect, respond, and recover from cyberattacks.
RackTop's BrickStor SP is a software-defined network-attached storage (NAS) with embedded security and compliance features that make it more secure and cost-effective than a traditional file share with additional third-party security and compliance applications. BrickStor SP is the only software-defined primary data storage solution that can actively defend an organization's unstructured data from the most severe cyber threats and take active measures to stop ransomware, data theft, and malicious insiders in real time, before data can be stolen or encrypted.
"We're honored to receive this recognition from CyberSecurity Breakthrough and be featured amongst their prestigious winners' circle. BrickStor Security Platform was built by former NSA engineers to enable every organization to protect their data as if it were a national secret. Where other security solutions focus on protecting networks, we're focused on protecting the data – which is the true target of cyberattacks," said Eric Bednash, CEO and co-founder of RackTop. "We will continue refining BrickStor SP so that no matter the workload, data is safe without sacrificing performance, security, or compliance. We look forward to building on this recognition with both continued innovation and dedication to customer service."
The mission of the CyberSecurity Breakthrough Awards is to honor excellence and recognize the innovation, hard work and success in a range of information security categories, including Cloud Security, Threat Detection, Risk Management, Fraud Prevention, Mobile Security, Email Security and many more. This year's program attracted more than 4,100 nominations from over 20 different countries throughout the world.
"Protecting valuable and sensitive unstructured data in today's evolving threat landscape is more complicated than ever, and traditional network-attached storage, scale-out file systems, and backup solutions are simply inadequate in protecting organizations from these modern cyber threats," said James Johnson, managing director, CyberSecurity Breakthrough. "BrickStor SP directly addresses this challenge, minimizing the risk and damages organizations face from modern cyber threats by defending unstructured data from the most damaging ransomware attacks and data breaches. Congratulations to RackTop Systems on winning the 'Data Security Innovation of the Year' award."
BrickStor SP actively evaluates trust for each file operation in real time based on client IP, user account, file activity and other behavioral identifiers to provide security and visibility necessary to defend against modern attacks. When BrickStor SP detects irregular or malicious behavior, it can alert an organization's security or infrastructure team and stop the user and host from being able to steal, manipulate and access files until the behavior is investigated and mitigated.
Additionally, BrickStor SP stores and protects Enterprise data at the edge, the core, or in the cloud. The platform is also available as an on-premises solution, or as a virtual edition to be deployed on the customer's existing infrastructure, or in the public cloud.
About CyberSecurity Breakthrough
Part of Tech Breakthrough, a leading market intelligence and recognition platform for global technology innovation and leadership, the CyberSecurity Breakthrough Awards program is devoted to honoring excellence in information security and cybersecurity technology companies, products and people. The CyberSecurity Breakthrough Awards provide a platform for public recognition around the achievements of breakthrough information security companies and products in categories including Cloud Security, Threat Detection, Risk Management, Fraud Prevention, Mobile Security, Web and Email Security, UTM, Firewall and more. For more information visit CyberSecurityBreakthrough.com.
About RackTop Systems
Since its founding in 2010, RackTop Systems has led a transformative approach to data protection by creating Cyberstorage that aligns with a new era of data-driven cyber attacks. Engineered by U.S. Intelligence Community veterans, RackTop's best-in-class BrickStor security solution follows a data-centric Zero Trust model that empowers the public and private sector to safeguard their sensitive unstructured data from the escalating presence of ransomware, insider threats, and nation state-sponsored cyberattacks. Products are distributed through a nationwide group of value added reseller and managed service provider partners across the US and Canada. For more information on RackTop's Cyberstorage offerings, visit www.racktopsystems.com.