FULTON, MD. JUNE 06, 2019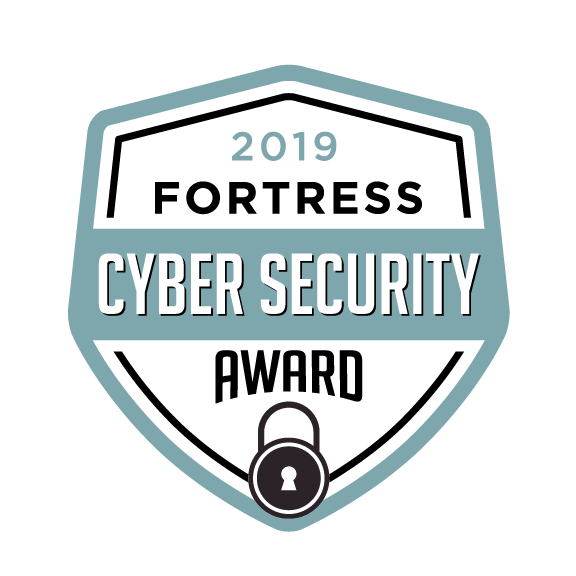 RackTop Systems, the pioneer of CyberConvergedTM data security, a new market that fuses data storage with advanced security and compliance into a single platform, today announced it has been named a winner of two 2019 Fortress Cyber Security Awards by Business Intelligence Group. RackTop won its awards in the Storage Protection and Encryption categories. The industry awards program sought to identify and reward the world's leading companies and products that are working to keep our data and electronic assets safe among a growing threat from hackers.
RackTop's BrickStor is an integrated data storage and management platform that protects sensitive data from insider threats and cyberattacks while meeting internal and regulatory compliance requirements. By unifying multiple key functions under a single platform – such as automatic data backups, data replication, ransomware protection, encryption key management, real-time analytics and policy-based security – BrickStor helps enterprises easily manage shared, distributed storage resources while reducing cost and complexity, optimizing operations and improving security.
"It's an honor to be recognized by the 2019 Fortress Cyber Security Awards for excellence and innovation in storage protection and encryption," said Eric Bednash, co-founder and CEO of RackTop Systems. "These accolades further validate that approaches to solving modern IT infrastructure data challenges are evolving to align with our vision for CyberConverged Data Security."
"We are so proud to name RackTop as a winner in the Fortress Cyber Security Awards program," said Maria Jimenez, chief nominations officer, Business Intelligence Group. "It was clear to our expert judges that the entire group of innovators and innovations are the tip of the spear helping to prepare, defend and respond to the growing threat of cyber attacks. Congratulations to the entire team."
For information about the annual Fortress Cyber Security Awards, please visit https://www.bintelligence.com/fortress-cyber-security-awards.
About RackTop Systems
RackTop Systems is the pioneer of CyberConvergedTM data security, a new market that fuses data storage with advanced security and compliance into a single platform. Its high-performance Network-Attached Storage (NAS) platform with embedded security, compliance and encryption empowers both government and commercial organizations by protecting data where it resides without the cost, complexity and security vulnerabilities of traditional bolt-on software solutions. Headquartered in Fulton, Md., RackTop was founded in 2010 by veterans of the U.S. intelligence community who have been solving the most complex data and security problems for more than two decades. RackTop's technology has been deployed at numerous organizations in a variety of industries worldwide, including government/DoD/public sector, media/advertising and entertainment, financial services, health care, higher education and life sciences. For more information, visit https://www.racktopsystems.com and follow on Twitter @RackTop.
About Business Intelligence Group
The Business Intelligence Group was founded with the mission of recognizing true talent and superior performance in the business world. Unlike other industry award programs, these programs are judged by business executives having experience and knowledge. The organization's proprietary and unique scoring system selectively measures performance across multiple business domains and rewards those companies whose achievements stand above those of their peers. For more information, visit: http://www.bintelligence.com.