A New Paradigm in Global File Sharing
Secure Global File Share (SecureGFS) is a secure way to enable collaboration between internal teams, customers and partners. Enable your users to have a secure file sync and share solution that doesn't put your data at risk or force you to move the data to share it. SecureGFS reduces data movement to increase productivity and agility while assuring compliance and security. SecureGFS integrates directly with BrickStor so users can share files accessed over the local area network (LAN) and over the web as well. Never be without your data.

Secure Sharing and Collaboration
Access files securely from anywhere. Share files and folders securely with internal team members and share files with external users via password protected links so you can edit and collaborate on files over the internet. Detect and audit for PII and sensitive information.
INTEGRATED SEARCH ON METADATA AND CONTENT
Search for files based on metadata, file contents or tags. Data is indexed for rapid discovery using Solr. Save frequently needed search queries.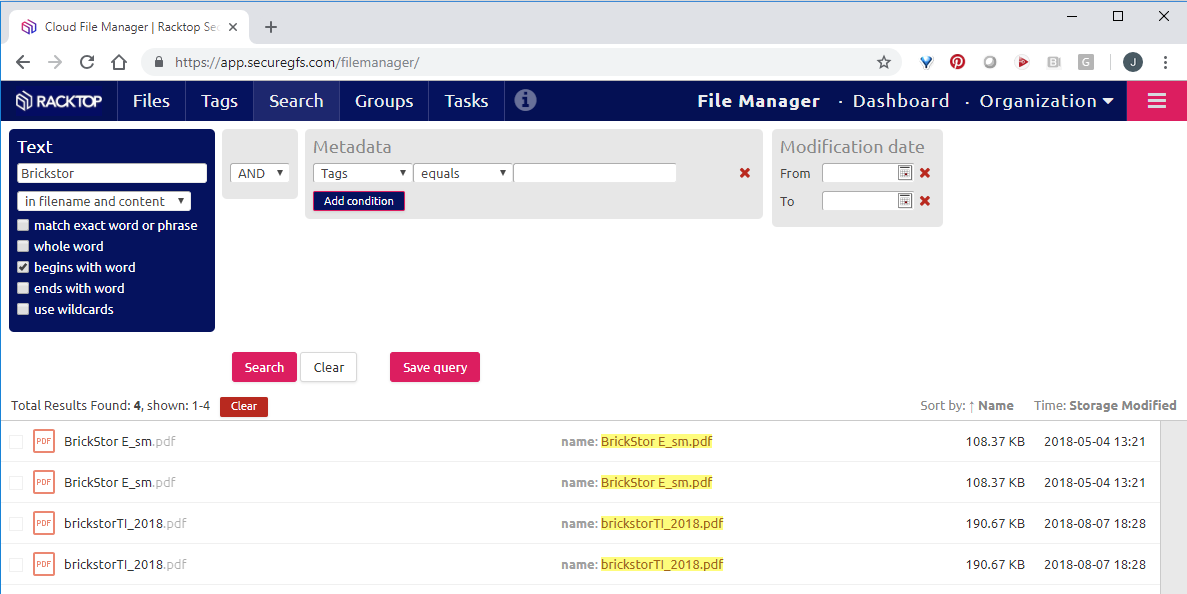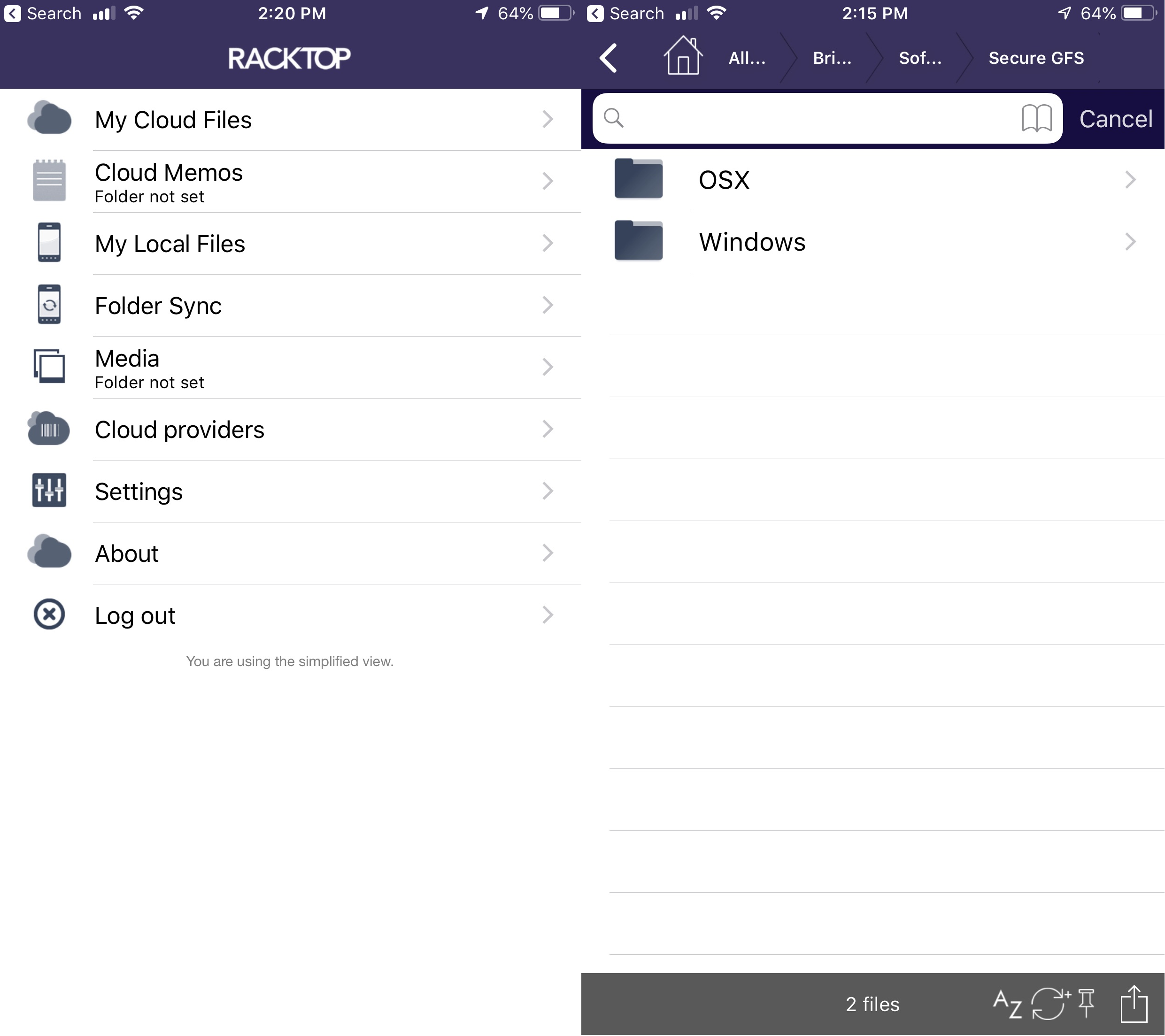 Mobile Application
Includes free mobile app for IOS and Android so you can access and share files on the go directly from your phone. Enable synchronization of files from your laptop, desktop or mobile device.
DESKTOP CLIENTS FOR SYNC & SHARE
Includes desktop application to sync folders for OSX and Windows. So you can enable users to work offline and sync their files when they go online again. Encryption in Flight and at Rest
Data is encrypted at rest using AES-256 encryption and data shared over the web is protected with secure HTTPS.
User Behavior Monitoring and Auditing in Action